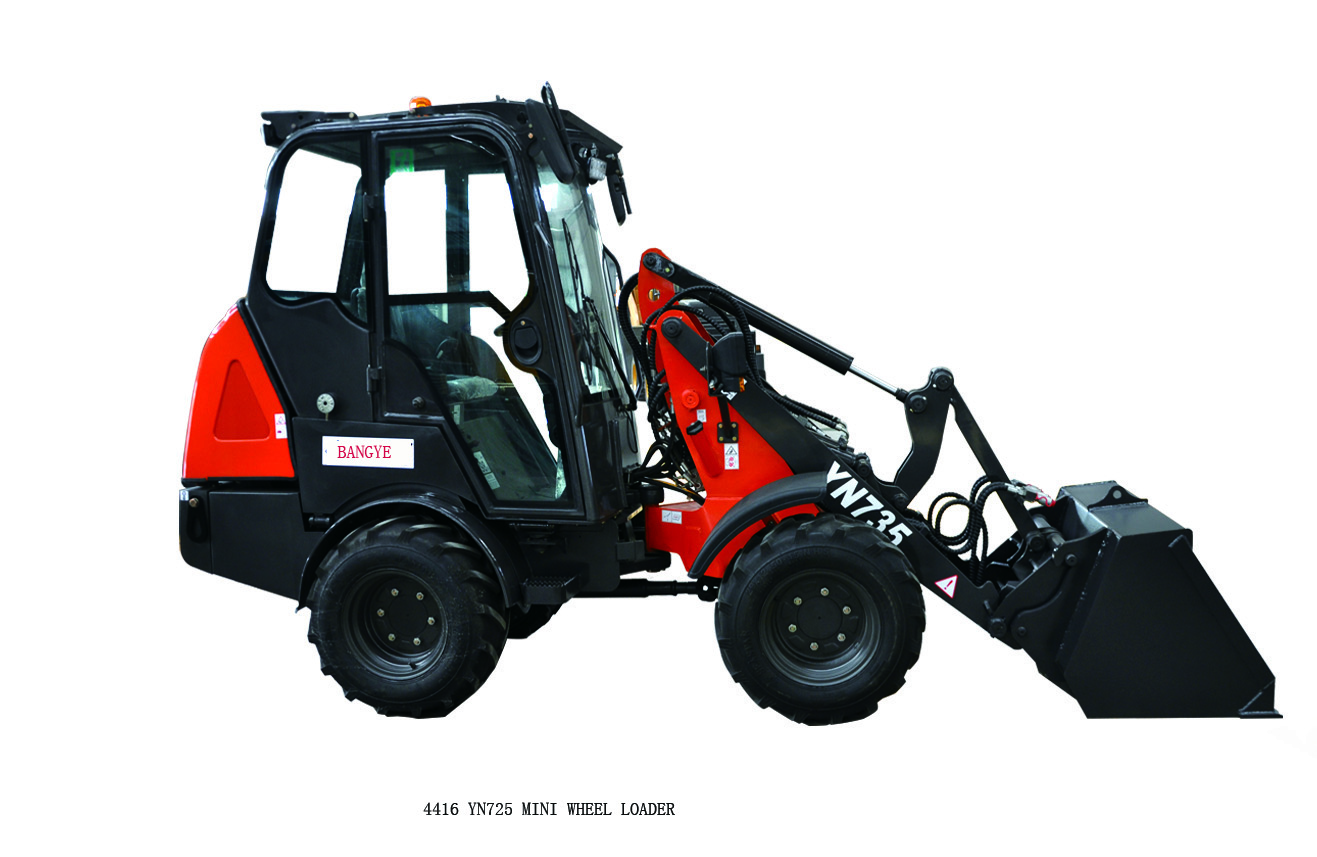 Parameter 参数

Engine 发动机

PERKINS

Rated power (kw) 额定功率

26.4

Rated speed(rpm) 额定转速

2800

External dimensions: length * width * high 外尺寸

4139*1080*2230(mm)

Operating weight(kg) 整机重量

2510

Max travel speed(km/h) 最大行驶速度

20

Performance 性能

Rated loading weight(kg)Bucket/Fork
额定载重 (铲斗/托叉)

1320/1010

Tip-Over load (kg) 倾翻载荷

2519

Max. dump height (mm) 最大卸载高度

2888

Reach at max.dump(mm) 最大卸载距离

510

Wheel Base(mm) 轴距

1502

Radius of turn (inside)(mm) 转弯半径 (内)

1106

Radius of turn (outside)(mm) 转弯半径(外)

2625

Bucket capacity (m³) 斗容

0.3-0.48
_ueditor_page_break_tag_
Performance:
Engine: Xinchai
Full hydraulic transmission technology with compact structure and reliable performance.
Single pump shunt working hydraulic system, effectively save energy.
Double seal for hydraulic pipe joint, no oil linkage problem.
Load sensing full hydraulic steering system, operate smartly and conveniently.
Single pipeline brake system, caliper disc brake.
Working device with high level automatic leveling performance.
Dust-proof seal and lubricating structure for bucket hinge.
Simple shelter.
Technical data:
| | | | |
| --- | --- | --- | --- |
| Items | Parameters | Items | Paramters |
| Bucket capacity | 0..28m3 | Min radius of turn | 3600mm |
| Rated loading weight | 1000kg | Steering angle | 35° |
| Dump height | 1460mm | Min ground clearance | 230mm |
| Reach at dump | 1210mm | Wheel base | 1820mm |
| Boom lifting time | 4s | Wheel tread | 1400mm |
| Max travel speed | 16km/h | Engine power | 32kW/2400r/min |
| Max rising power | 36kN | Tire type(solid) | 10-16.5 |
| Max traction | 26kN | Appearance size(length*width*height) | 4960*1600*1850 |
| Max gradeability | 28° | Operating weight | 2990kg |
_ueditor_page_break_tag_
All kinds of loaders: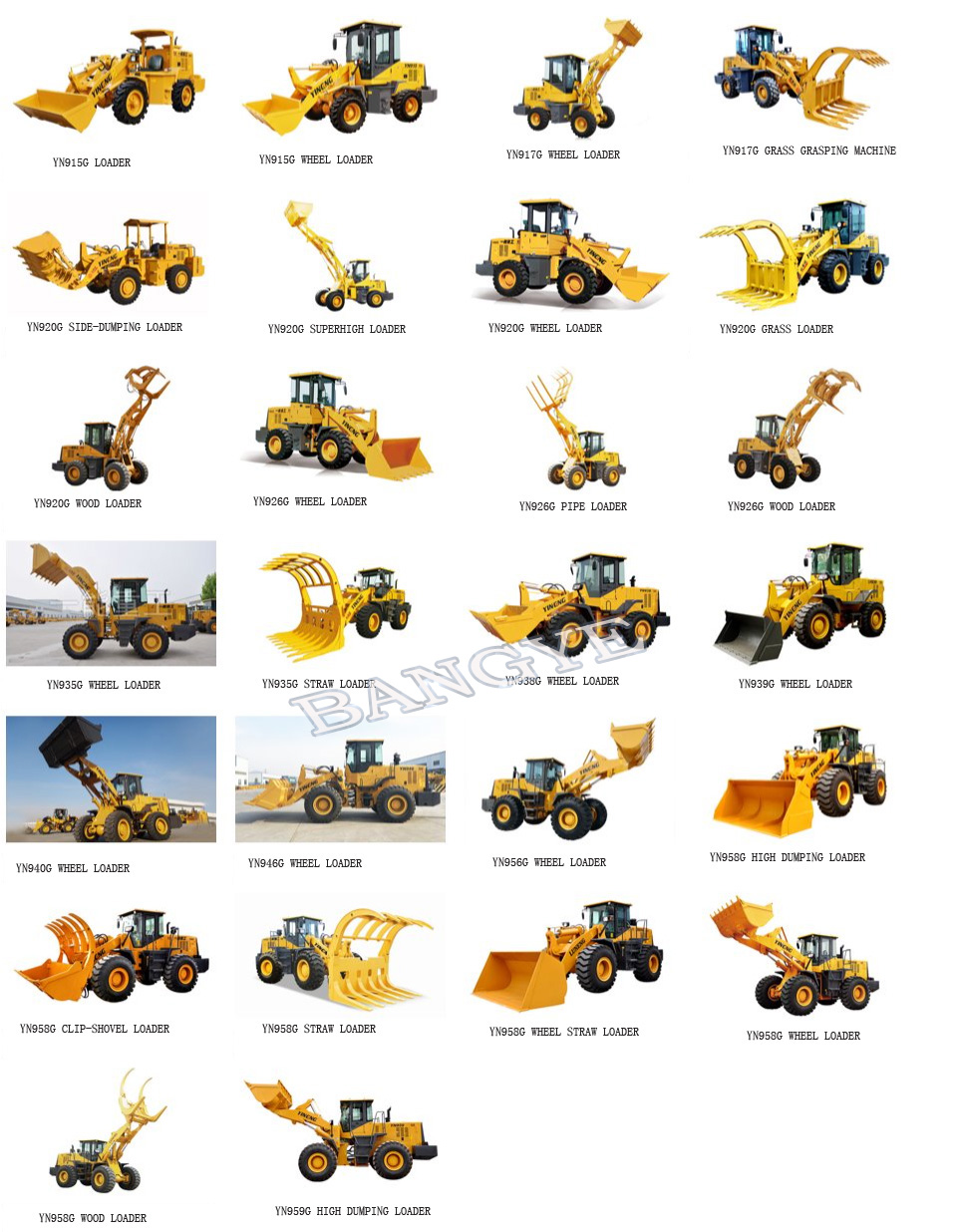 Home > Agricultural machinery >